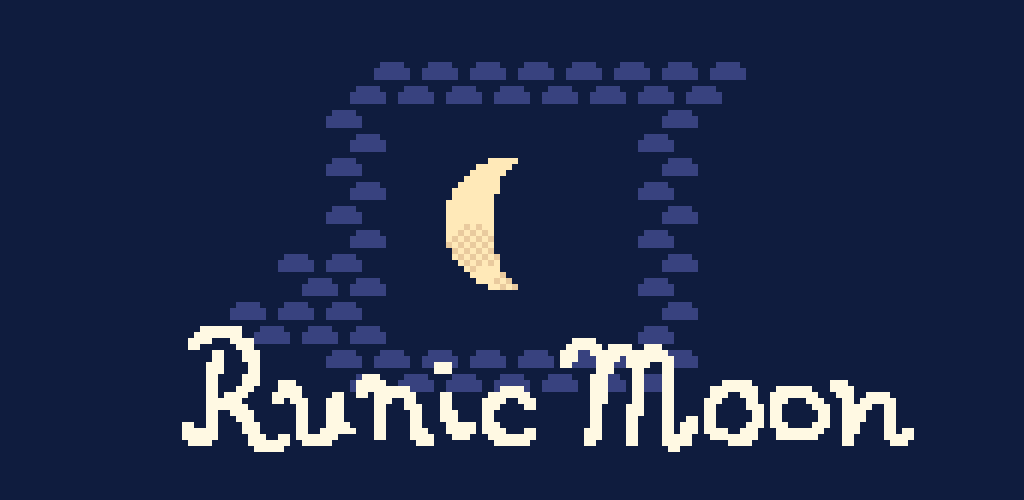 Runic Moon
Under a shadowy sky, a young witch and her cat work tirelessly and ever faster to keep the moonlight full... In this relaxing spell crafter, send the right runes to the cauldron, or burst bubbles to destroy them! Whatever happens, don't let darkness overcome the RUNIC MOON.
Instructions
Drag and drop matching rune into the cauldron. Manage your rune inventory by double-clicking to destroy duplicate or unwanted runes.
Credits
Music by @starling Twitter
Cover art by @Gs_presents Twitter
Download
Install instructions
The web version can be slow on some machines (if the FPS counter on the top right is not hitting 60). To play locally, download the file corresponding to your operating system, unzip the file and run the executable!